News
Main Content
Senior Spotlight: Adele Morris
As commencement approaches, the College of Education celebrates the accomplishments of outstanding graduates like Adele Morris. Read on to learn about Adele's contributions to the TCU community and what she plans to do next.
International student Ihsan Ghazal wins prestigious award for the second time
Ihsan Ghazal, a science education doctoral student from Lebanon, is a two-time recipient of the Classroom Teachers Scholarship from the National Association for Research in Science Teaching (NARST).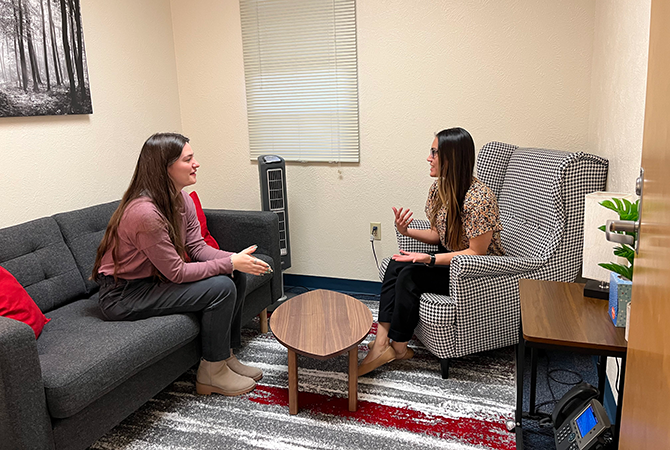 TCU College of Education partners with Fort Worth ISD to provide counseling services to students and families
In an ongoing effort to forge community partnerships, the College of Education (COE) at TCU has collaborated with Fort Worth Independent School District (FWISD) to open the TCU Counseling Clinic, operating out of the Carter-Riverside Family Resource Center.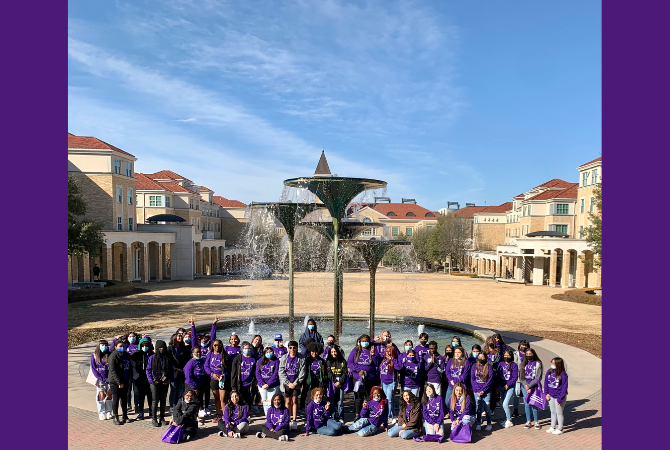 Center for Public Education and Community Engagement has a new name and bolstered outreach efforts
The Center for Public Education and Community Engagement (CPECE), housed within the COE, is a research center that focuses on issues relating to public education and the communities that are connected to those schools. CPECE has a history of affirming education as a civil and human right and a public good.
M. Francyne Huckaby Receives 2022 Mary Anne Raywid Award
M. Francyne Huckaby, associate dean of the School of Interdisciplinary Studies and former College of Education faculty member, was named the 2022 recipient of the Mary Anne Raywid Award.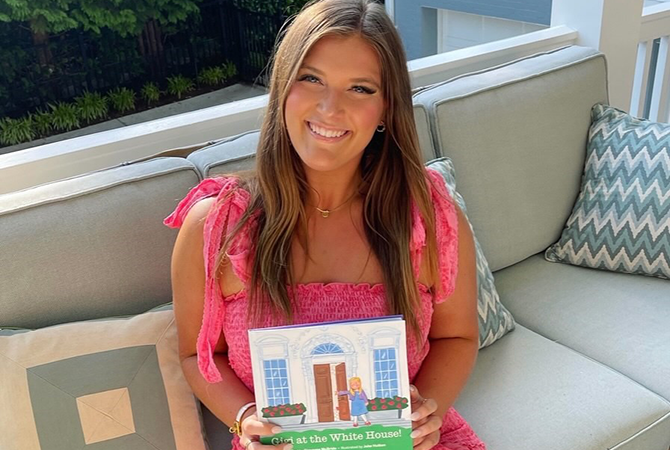 Student Spotlight: Gigi McBride
Students at TCU come from many different walks of life, and early childhood education major Gigi McBride is no exception. She grew up in Washington, D.C., where her mom served as the Chief of Staff for First Lady Laura Bush from 2004-2009. It was during this time with the George W. Bush administration where Gigi's love of learning began, and was cultivated by Mrs. Bush herself.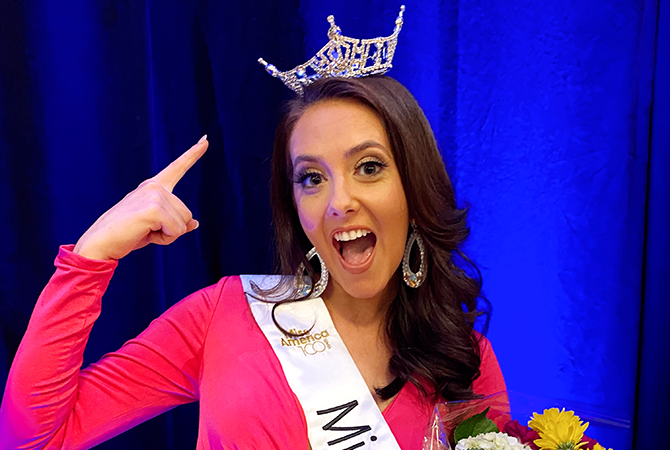 Student Spotlight: Kayle Davis
Kayle Davis believes that the best things in life are placed on the other side of fear. She took a chance on her first Miss America preliminary competition, Miss Austin Peay/Miss Queen City, after seeing a poster at her university in 2017.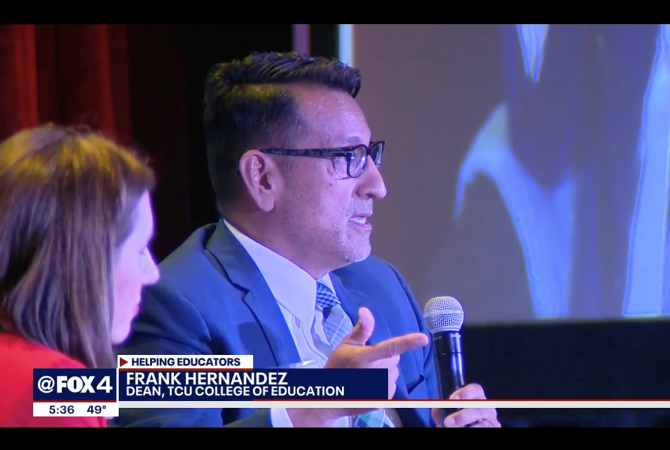 Frank Hernandez Provides Insight into Childcare Challenges
TCU College of Education dean joins panel on how early childhood educators impact the community.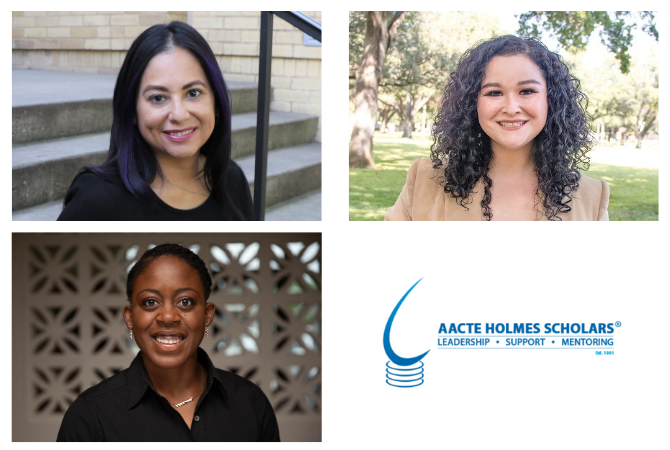 Q&A with Three Scholars Appointed to National Program
The College of Education at TCU named three new students in the Holmes Scholars program: Naomi Alanis, science education doctoral student, Jessie Farris, science education doctoral student, and Nicole Masole, higher educational leadership doctoral student.
Suggest A Story
Tell us about the person and their story. Please include any contact information you may have for them.