Main Content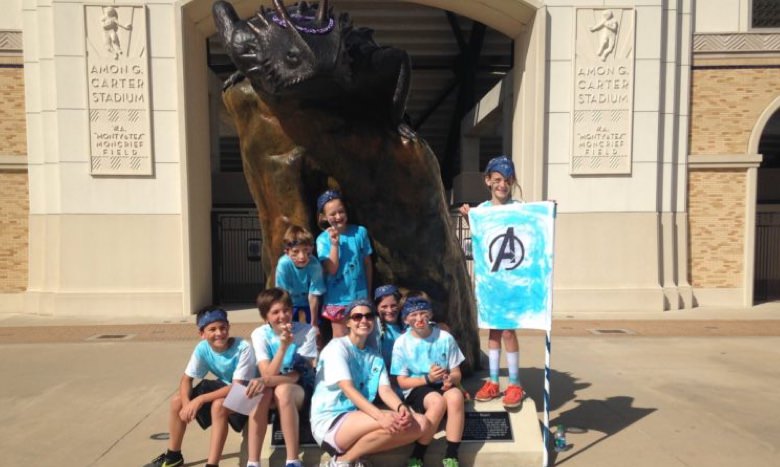 Starpoint is certainly a part of the TCU community at large as it takes advantage of many of the facilities, events, and other opportunities found on campus. When a learning opportunity is present, faculty and staff members capitalize on it, engaging Starpoint students in unique experiences.
TCU has a wide variety of traditions on campus which include Starpoint students. Every holiday season, TCU holds a Christmas tree lighting in its Campus Commons, which is an event beloved by all students. Starpoint students have been featured in the event, leading some of the presentations with live reindeer.
Around Halloween, Starpoint students can be found trick-or-treating in costume around the various buildings on campus. TCU faculty and staff members have candy at their offices and classrooms, welcoming the students onto the main campus.
In physical education, students are often brought to the University Recreation Center, where they participate in the state-of-the-art rock wall. In the hotter months, students are also brought to the Rec Center's pool, allowing them to enjoy the weather and experience a new take on physical education.
As rewards for different honors at Starpoint, students are given a lunch in TCU's only cafeteria, Market Square. Students are able to eat amongst the college students and live the life of a Horned Frog, which truly makes it a unique experience.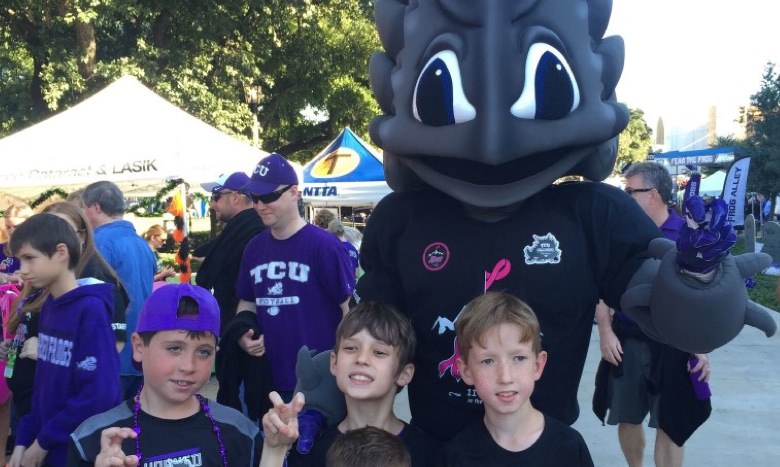 Starpoint uses a wide variety of activities to show its TCU Spirit, further emphasizing its place in the TCU community. These are fun opportunities for the students to build camaraderie and cheer on the Horned Frogs.
Starpoint has consistently participated in the TCU Homecoming parade, with its very own parade float. Faculty and staff members ride on the impressive float and students walk behind, waving to the crowd.
Starpoint also holds a tailgate before a football game every year, allowing faculty, staff, students, and parents to come together. Further, an annual pep rally is held at Starpoint, where TCU cheerleaders visit the school and teach the students some of TCU's oldest and most-loved cheers.
For the annual Frogs for the Cure football game, TCU always puts on a presentation for support of breast cancer research. In years past, they have made a video with recording artist Tim Halperin, featuring different members of the TCU community. Starpoint students have been featured in the videos as well, helping them engage in a fun activity to learn about an important cause.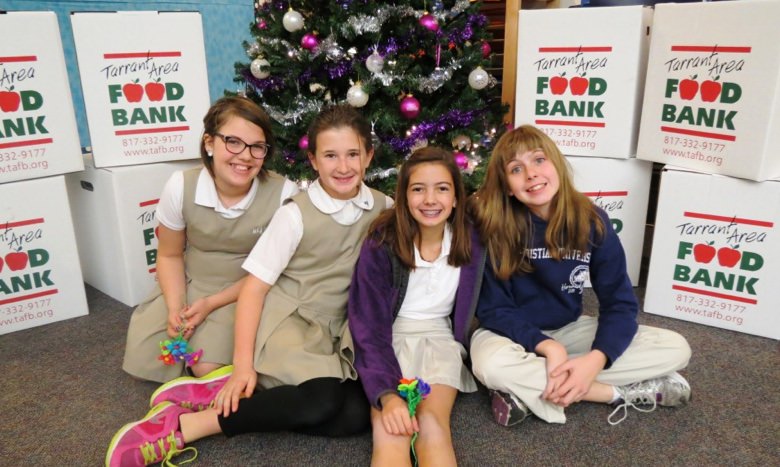 Starpoint students are able to engage in different community service projects throughout the year. Either partnered with TCU or conducted through Starpoint itself, students are able to give back to the Dallas-Fort Worth community in a variety of ways.
These community service opportunities provide valuable learning opportunities that cannot be obtained inside of the classroom. Students are also given the ability to "own" many of the projects, making decisions on the specific logistics and directions involved. These can be valuable leadership opportunities as the students are able to see the tangible results of their hard work come to be.
One of the main community service efforts is the "Can-struction" project which is a part of TCU's campus-wide Hunger Week. Different teams around TCU compete in creating different buildings, scenes, and structures, all out of canned goods. The goods are later donated to the Tarrant Area Food Bank, which helps local families in need.
Starpoint has also conducted various drives which benefit a wide variety of people in the area. Book drives, coat drives, and pet food drives have all been completed, each giving Starpoint students a unique take on community service.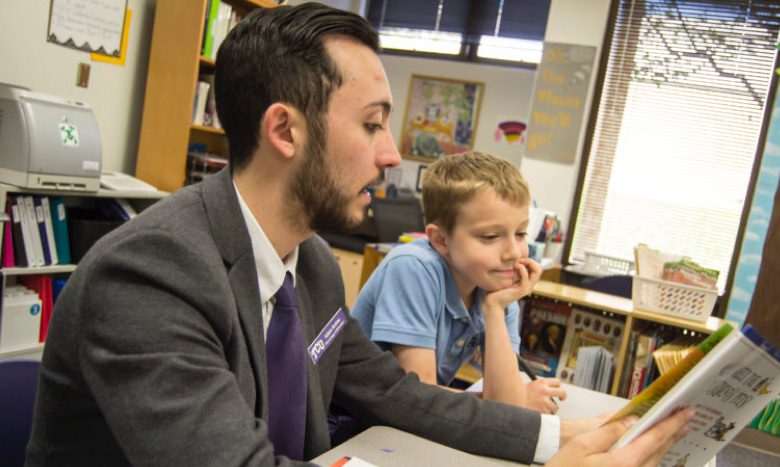 Accelerated Reader, or AR, is a supplemental reading program utilized on the Starpoint campus. It is facilitated by Renaissance Learning which encourages students of all ages to pick up new books outside of the classroom.
Students read different books supported by the AR system and take quizzes based on comprehension which award them with points. Schools can then reward the attainment of different amounts of points as seen fit.
At Starpoint, students who earn a certain amount of points each month are able to participate in regular Honors Assemblies. Here, students are recognized one at a time in front of all students and parents while they talk about some of the new books they read during the time period.
Prizes are awarded to the students, which increase based on how many assemblies a student has achieved. Students can earn a wide range of prizes based on their reading achievements.
For more information on the Accelerated Reader program, please visit the Renaissance Learning website.