About
Main Content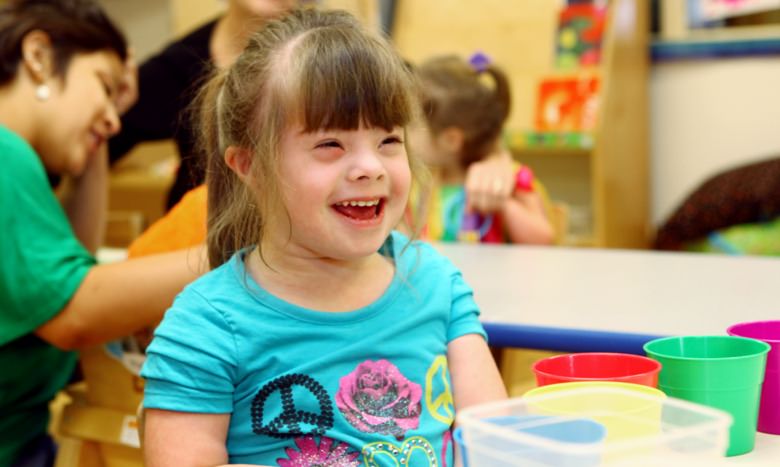 KinderFrogs is a family-focused, early intervention program that provides a developmentally appropriate educational environment for children with Down syndrome and other developmental delays. Through innovative programming, KinderFrogs School prepares children for success and independence in inclusive school and community settings.
KinderFrogs serves 35 children in three classrooms and each classroom employs a teacher who has a graduate degree in Special Education and two instructional teacher assistants. The student-teacher ratio is about 3:1.
The School is licensed by the Texas Department of Family and Protective Services and is accredited by the National Association for the Education of Young Children (NAEYC). Currently, only 8% of early childhood education programs in the United States hold this accreditation.
KinderFrogs & TCU
KinderFrogs School serves as an on-campus training site for TCU students in the College of Education and other university programs. TCU students are an active and vital part of KinderFrogs School as observers, practice teachers, classroom aides and beginning educational researchers. TCU professors are also available to offer their expertise and knowledge to KinderFrogs staff and students.
History
KinderFrogs School, Tarrant County's only early-intervention educational program for children ages 18 months to six years with Down syndrome and other developmental delays, was created in 2000 in response to a 1999 appeal from the Fort Worth community and the energy and commitment of a group of dedicated parents. Currently, no other early-intervention program for these children exists in Fort Worth or the surrounding areas.