Admission & Aid
Main Content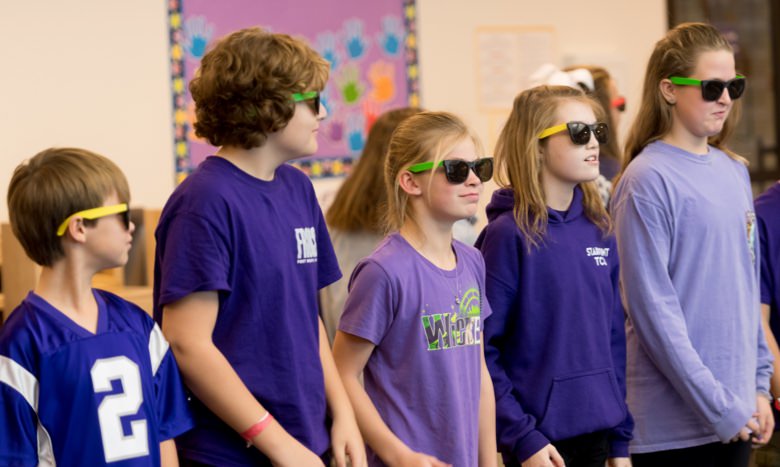 Admissions Process
To begin the application process, you should call Starpoint directly at 817-257-7141 to gain more information about the school and your student's potential place within the school's environment. We will be happy to schedule time for you to tour the facilities and meet with administration.
A completed application and all relevant testing and evaluations must then be provided to Starpoint for review. Materials will be reviewed and admissions decisions will be sent out in late spring. Then, financial assistance applications may be accepted and considered for each student.
In order to be considered for admission, a student must have an average to above-average IQ (90 or above), have a diagnosed learning disability, and have completed Kindergarten.
Financial Assistance
Starpoint provides financial aid and scholarships to students for each academic year. Nearly one-third of students currently receive some form of financial assistance. Funded by both TCU and outside donations, different types of financial assistance have allowed Starpoint School to extend services to any qualified student.
All financial aid and scholarships are given on a need basis. If you need more information about the availability and process for obtaining financial aid, feel free to contact the Starpoint administrative office at (need contact information) .
To be considered for financial assistance, one must be admitted to Starpoint for the upcoming academic year. Following acceptance to the school, a separate application for financial assistance must be submitted. Decisions are made at a later date and award information is shared accordingly.
Frequently Asked Questions
What is the price of tuition?
Tuition for the 2020-21 academic year is $16,936, plus a $500 supply fee. Financial assistance is available.
What is the student to teacher ratio?
Starpoint values small class sizes with an average ratio of 10:1.
What is Starpoint's typical school calendar?
Starpoint's school day is from 8:00 am to 3:15 pm and recognizes typical school holidays, similar to the Fort Worth Independent School District.
Does Starpoint provide after-school care?
Starpoint does not provide after-school care, but does have numerous contacts and can make suggestions for an appropriate service provider.
Why does Starpoint have levels instead of grades?
Starpoint does not classify students into traditional grades, as it recognizes that each student is ready for different academic material, regardless of age. As to not make students feel "behind" their peers, Starpoint divides into levels and gives each student his or her necessary attention.
What happens to my student when he or she graduates from Starpoint?
Starpoint's main goal is to prepare its students for their years after they leave the school. By aiming to help them transition into a traditional school environment, the instructors and administration will work with each student and family to help determine the suitable next step for them. Past students have attended both public and private schools, but Starpoint assures that each student will be in his or her correct place.
What is the extent of Starpoint's relationship with TCU?
TCU supports Starpoint in every way possible, by bringing in specialized instructors and by providing unique opportunities on campus in which Starpoint students can participate. Any chance for a learning opportunity that takes place on campus is something of which the Starpoint faculty and staff regularly take advantage.
Does Starpoint provide extracurricular activities?
Beyond any activities that take place as an extension of in-class lessons or as a special event on TCU's campus, Starpoint does not provide any extracurricular activities. However, the school has many students participate and encourages students to participate in sports, dance, art, or any other activities.